Out of the Blue
Silke Huysmans & Hannes Dereere / CAMPO, Belgium
In English with Czech subtitles.
Friday 25. 11. 2022
20:00
60 minutes
large auditorium
Tickets available via Archa Theatre and GoOut.cz.
"We know more about the surface of the moon than about the bottom of the ocean." This statement is often made when talking about the deep sea. Mineral wealth on land is almost exhausted, so mining companies are turning to the ocean.
The final part of the successful trilogy about mining and extraction, the two previous parts of which were presented at Archa, will take us to mining operations at the bottom of the sea.
The multimedia performance is an attempt to capture a moment that is perhaps pivotal in Earth's history. How deep can mining companies dig and what do we as human beings really want to dig up? What are the opportunities and what are the risks? What do we get from it?
In the spring of 2021, three ships gather in a remote location in the Pacific Ocean. One of them belongs to the Belgian mining company DEME-GSR. Four kilometres below the surface, their mining robot dredges the seabed, looking for metal ores. An international team of marine biologists and geologists watches closely from another ship. A third ship completes the fleet: aboard the well-known Rainbow Warrior, Greenpeace activists protest against this potential industry of the future.
From their small flat in Brussels, Silke and Hannes linked these ships via satellite. Each ship's crew represents one pillar of the public debate: industry, science and activism. From the recordings of phone calls, Silke and Hannes gradually piece together an intimate portrait of a new industry that can be both a source of hope and a threat.
The first and second parts of the trilogy Mining Stories and Pleasant Island were presented by the Archa Theatre in 2019 as part of the 4+4 and Akcent festivals.
https://silkehuysmanshannesdereere.com
Credits
Created and presented by: Silke Huysmans & Hannes Dereere
Dramaturgy: Dries Douibi
Sound mix: Lieven Dousselaere
External observer: Pol Heyvaert
Technicians:  Korneel Coessens, Piet Depoortere, Koen Goossens & Babette Poncelet
Production: CAMPO
Co-production: Bunker (Ljubljana), De Brakke Grond (Amsterdam), Noorderzon - Festival of Performing Arts and Society (Groningen), Zürcher Theater Spektakel (Zürich), Beursschouwburg & Kunstenfestivaldesarts (Brussels), PACT Zollverein (Essen), Théâtre de la Ville (Paris) & Festival d'Automne à Paris
AKCENT festival 2022
International Festival of Documentary Theatre
November 16–27
Archa Theatre, Prague
www.festivalakcent.cz
FESTIVAL PASS FOR A BARGAIN PRICE!
Experience AKCENT to the fullest with us! With a festival pass, you can visit all performances together for just 600 CZK (300 CZK for students/seniors).
The festival pass is valid only for you and with it you have a guaranteed place without the need for a reservation at all AKCENT events.
Available at the Archa Theatre Box Office and online at
→ https://goout.net/en/tickets/festival-pass-akcent-2022/mxap/
Partners

Hlavní město Praha

Státní fond kultury ČR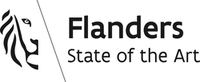 Flanders — State of the Art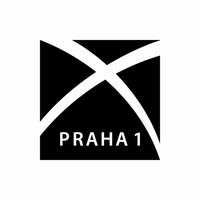 Městská část Praha 1 podporuje celoroční činnost Divadla Archa.