The End
Bertrand Lesca a Nasi Voutsas, HOME Manchester
In English with Czech subtitles.
Sunday 27. 11. 2022
20:00
60 minutes
large auditorium
Tickets available via Archa Theatre and GoOut.cz. ► FESTIVAL PASS (6 performances + exhibiton): CZK 600 / students and seniors CZK 300. Each pass holder is guaranteed one seat at each event within the festival. The FESTIVAL PASS is non-transferable.
In this piece, Bert and Nasi dance the end of their relationship, imagining what a future without each other migt look like. Above the stage, and projected onto a screen, two parallel narratives run alongside each other: the of the earth and the end of their collaboration. In the vein of their previous work it is a poignant, sad, and funny account of the ongoing ecological crisis. Their dance is a reminder and a celebration of our own mortality and that of everything around us.
"Time unravels and stretches on into infinity, but the end has never seemed closer". Lyn Gardner, Stagedoor
"Both insistently silly and unreservedly heart-rending" Guardian ****
"like shaking your muscles out, like a long-waited exhale of a show", Ava Wong Davies, Exeunt
WINNER Total Theatre Award for Judge's Discretionary Award 2019
WINNER Be Festival's Audience's Award 2019
Bertrand and Nasi are two performance makers who met in 2015.
Devising projects in an age of austerity, their work is stripped right back and sits somewhere between live art and theatre, but if you held them against a wall they would probably say it's theatre.
In 2020, they were awarded with the Forced Entertainment Award in memory of Huw Chadbourn.

https://bertandnasi.com/
AKCENT festival 2022
International Festival of Documentary Theatre
November 16–27
Archa Theatre, Prague
www.festivalakcent.cz
FESTIVAL PASS FOR A BARGAIN PRICE!
Experience AKCENT to the fullest with us! With a festival pass, you can visit all performances together for just 600 CZK (300 CZK for students/seniors).
The festival pass is valid only for you and with it you have a guaranteed place without the need for a reservation at all AKCENT events.
Available at the Archa Theatre Box Office and online at
→ https://goout.net/en/tickets/festival-pass-akcent-2022/mxap/
Partners

Hlavní město Praha

Státní fond kultury ČR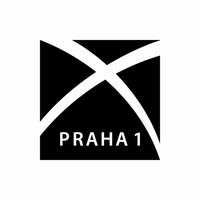 Městská část Praha 1 podporuje celoroční činnost Divadla Archa.