PQ+: Eight Short Compositions from the Lives of Ukrainians for a Western Audience
Jana Svobodová / Anastasia Kosodii
Sunday 11. 6. 2023
20:00
60 minutes
large auditorium
Tickets available via Archa Theatre and GoOut.cz
Eight Short Compositions from the Lives of Ukrainians for a Western Audience is a response to Russian arrogance directed against the peaceful Ukrainian nation. Clatter of guns and the worried voices of politicians are heard from all the media. Five performers, each from a different European country – Ireland, Great Britain, the Netherlands, Sweden and Ukraine, meet in a metaphorical space defined by text projection, musical composition, singing and personal statement. Together they search for hope rooted in the tradition and routine of everyday life.

Eva Turnová – Eight compositions from the life of Ukraininans
(Glosa Plus, Český rozhlas, April 14, 2023)→ read the gloss by writer and musician Eva Turnová for Czech Radio here
Reflections of the performers
The experience of working with this international team at the Archa Theatre is very special to me. To be able to create a performance together about the war in Ukraine is urgent and important, while at the same time the way we work with the beautiful text is very freeing and hopeful. For me, coming from the Netherlands, I often take my freedom for granted. Working on this project has made me very aware that culture, home and safety aren't self-evident.
Rosa Berman, Arnhem, Nederlands
I do not know how to write about war - words have a short expiration date - I feel very much familiar with the lines of Anastasiia Kosodii here. None of us knew how to write about it. How would you translate all the terror and all your spectrum of feelings towards it into a few words, into a certain form?
Director of the show Jana Svobodova, offered us a safe space to experiment and search for the accurate words, movement, sound. I guess, now it is one of the righteousness methods to work with the difficult topic of war that is still ongoing.
Maria Kosiychuk, Lviv, Ukraine
Credits
Text: Anastasiia Kosodii
Concept and direction: Jana Svobodová
Dramaturgy: Ondrej Hrab
Translation in Czech: Miroslav Tomek
Translation in English: Pavlo Hrytsak
Co-created by and performing: Rosa Berman, Amanda Doherty, Lotta Karlsson, Maria Kosiychuk, Sofia Velez
Music: Lotta Karlsson, Rosa Berman
English text editing: Sofia Velez
Sound design: Jan Sedláček, Lotta Karlsson
Light design: Pavel Kotlík
Technical support: Martin Krupa
Assistant director: Romana Sekáčová
The performance was created in cooperation with the Jam Factory center in Lviv as part of the Artists in War international project.
Premiere on March 17, at Archa Theatre in Prague
Вісім коротких композицій про життя українців для західної аудиторії
Текст української молодої письменниці Анастасії Косодій є сильним емоційним свідченням, викладеним у пост-драматичну форму і, разом з тим, є глибоко закорінений в українську культурну традицію. Режисерка Яна Свободова обрала дуже обережний формат інсценування, де кожна історія може жити самостійно.
П'ять перформерів з різних країн зробили спробу перекласти цей текст мовою руху, музики і голосу. Таким чином, порожній простір наповнюється емоціями, що передаються глядачам. Після прем'єри на фестивалі AKCENT, аудиторія на декілька хвилин залишилась в тиші та медитації.
Текст: Анастасія Косодій
Сценічна концепція та режисура: Яна Свободова
Переклад чеською: Мирослав Томек
Переклад англійською: Павло Грицак
Музика: Лотта Карлсон
Звукове оформлення: Ян Седлачек
Дизайн світла: Павло Котлік
Асистування режисера, постановка: Романа Секачова
В головних ролях та співавторстві: Роза Берман, Аманда Догерті, Лотта Карлсон, Марія Косійчук та Софія Велес.
Прем'єра: 17 та 18 березня 2023 року, театр Archa, Прага
Постановка театру «Archa» створена у співпраці з Львівським мистецьким центром «Jam Factory» в рамках міжнародного проекту «Artists in War».
PQ+
PQ+ is an accompanying programme of the festival Prague Quadrennial of Performance Design and Space, presenting contemporary Czech scenographic and performance production to an international professional audience.
PQ+ is organised by the PerformCzech / Arts and Theatre Institute in collaboration with PQ and is financially supported by the Czech Recovery Plan, NextGenerationEU.
Partners

Národní plán obnovy

NextGenerationEU

Ministerstvo kultury ČR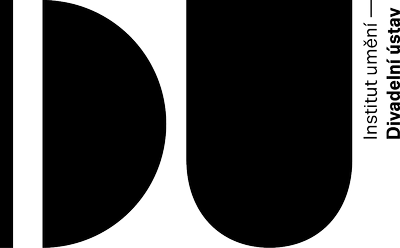 Institut umění - Divadelní ústav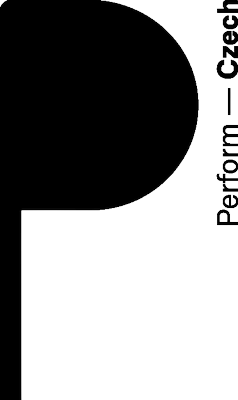 Perform Czech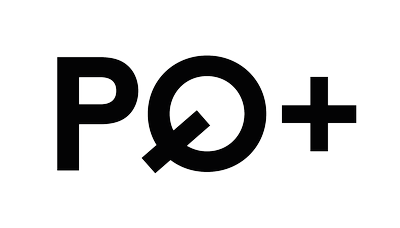 PQ+