What'SAP – Exchange of Social Art Practices
The What'SAP project is a 2-year international project co-funded by the Creative Europe programme of the European Union. It is based on the exchange of the methodologies between the four project partners from Hungary, the Czech Republic, Serbia, and France. / 2021 – 2022
The What'SAP project is a 2-year international project co-funded by the Creative Europe programme of the European Union. It is based on the exchange of the methodologies between the four project partners from Hungary, the Czech Republic, Serbia, and France. The aim is to exchange the existing knowledge of the partnering organizations incorporate the theoretical and practical knowledge, develop an easy-to learn professional method by experiences and feedbacks, and discover new techniques for involving participant audience into socially aimed creation and intercultural dialogues.
Within the project, the selected creators will have the opportunity to gain new experience in the two-year horizon 2020-2022 under the guidance of the artists of the Archa Theatre and foreign lecturers. They will then use this experience to work with a group of teenagers, whose members will also include representatives of the Vietnamese community. The aim is to create a theatrical production or other stage form.
► The result of the work will be presented at an international meeting in Budapest and at the international festival of documentary theatre AKCENT 2022 in the Archa Theatre and at various locations in the Czech Republic.
► What'SAP is a joint project of the Archa Theater organized by Kulturanova (Serbia), Compagnie DK-Bel (France) and ProProgressione (Hungary). Jana Svobodová is the artistic guarantor and professional consultant of the project for the Archa Theatre.
► The project is intended for theater creators, teachers, social workers and all those who consider socially necessary theater as a necessary part of their professional practice and must continue their education in this area.
What'SAP activities 2021 – 2022
18.5.2021 — Social theatre in practice: "From point zero" in 3 parts
presentation by Jana Svobodová / online workshop
1.6.2021 — Social theatre in practice: "Act of game" - Lecture demonstration of the practical exercises
Jana Svobodová / online workshop
20.6.2021 — What'SAP methodological workshop for trainees / artistic leaders
Jana Svobodová, Pavel Kotlík / Archa Theatre
22.7. – 1.8.2021 — Summer Academy in Budapest / Workshops on documentary theatre & creative process presentations / Jana Svobodová, Pavel Kotlík, Romana Sekáčová, trainees: Martina Dobiášová, Kristýna Břeská, Hana Kokšalová
22.9.2021 — meeting with trainees / decision on further progress
Jana Svobodová, Romana Sekáčová, stážistky: Martina Dobiášová, Kristýna Břeská, Hana Kokšalová
September 2021 – June 2022 — series of workshops and creation of theatre performance
with teenagers from the Vietnamese community
July 2022 — Youth Art Camp, Hungary
meetings and presentations of stage works of all partner organizations
fall 2022 — joint work at the Archa Theatre
The resulting stage design created under the banner of the Archa Theater will be presented at the AKCENT 2022 international festival, as well as in schools and other places.

What'SAP team – Archa Theatre
Jana Svobodová – director
Jan Sedláček – sound designer
Ladislav Štěrba – sound designer
Pavel Kotlík – light designer
Romana Sekáčová – production
Pavlína Kalandrová – fundraising


Trainees
Martina Dobiášová, Kristýna Břeská, Hana Kokšalová
► more at https://proprogressione.com/en/news/whatsap-our-trainees/

Hiawatha / Archa Theatre's Persona
Four partners, four personas, one shared vision on Social Art Practices in Europe. The mysterious named Hiawatha from Prague is a cosmopolitan open-minded and educated creative person. Very social, enjoys meeting new people, wine drinking and parties. The Archa Theatre (the home of Hiawatha) is a centre for contemporary stage art without regard to barriers of genre. Since its foundation in 1994, Archa has established a solid reputation on the domestic and international progressive scenes with its unique dramaturgy and innovative projects. It operates as a production house that provides space to artists for their creative work.
► more at https://proprogressione.com/en/news/whatsap-organization-persona-figures/

What'SAP – web presentation
https://proprogressione.com/en/project/whatsap/
Contact:
Romana Sekáčová ► romana.sekacova@archatheatre.cz
The What'SAP - Exchange of Social Art Practices project is co-funded by the Creative EuropeProgramme of the European Union

Supported by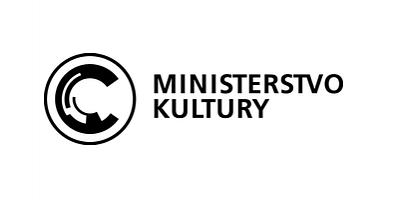 #WhatSAP #SocialArtPractices #SociallyEngagedArts #ArchaTheatre #Kulturanova #CompagnieDKBel #ProProgressione